A bit of an Aussie phenomenon, the spectacular sport of Speedway Sidecar racing is still very popular in Speedway today. Power units started with 500c & 650 cc singles, went to 880cc and 1000 cc twins and now they run the Japanese fours in an 1100 cc formula.

Click on this heading to see Sidecars at the famous Sydney Showground Speedway.

Click here to go to the # 1 Gallery of Sidecar photos.

Some of the sidecar stars of the 40s, 50s & 60s at a 1996 dinner..

L to R: Peter Speerin, Ray Robinson, Maurie Ford, Stan Bayliss, Jack Helback, Lionel Benson and Al Adlam. 

Click here for Doug's story and photos from his great career.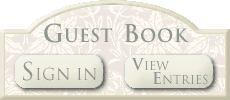 Are you a Sidecar fan ?

Maybe you would like to sign the Guest Book ( left ) and leave a comment.

Click here to view the results of the Aussie Sidecar title since it's inception.

Research and results courtesy of Graeme Frost. - S.A.

Molly Mac Phee ( nee Chippindale ) was the post WWII Secretary of the Sydney Sports Ground Speedway Supporter's Club.She has shared her fabulous collection of photos from those days with us on ' JustSidecars '

A selection of pics of the Queensland sidecar boys.

Two Aussie Sidecar greats, the photo taken in 2000, ' Chook ' Hodgekiss ( left) and the late Bill Bingham. We lost Chook in March 2006.

Phil McCurtayne and Doug Tyerman in later years.

Taken on the final night of the famous Sydney Showground Speedway, 27.4.1996, L to R: Arthur Lincoln, Bob Levy 

( hidden), Rob Lewis, Doug Robson, Peter White, 

Geoff Grocott, Doug Tyerman & the late Ray Murray.

A small collection of sidecar rider, Arthur Gleeson.

A small collection of photos from Gary Reid.

4 of the beautifully restored outfits at the inaugural Wangaratta Vintage Speedway Classic on the 1st October 2005.

South Australian Harry Denton with Bob Sierp in the chair.

 Photo courtesy of Harry's daughter Joanne.

1960s midget driver, the late Don Newell had a nice collection of Sidecar pics.

This website was created and is maintained by Brian Darby.

This page was last updated: November 28, 2023
NEW - NOW AVAILABLE 

Sydney Sidecar Riders of Yesteryear

A PHOTO DVD of riders, their bikes - action and still.

Jim Davies, Peter Speerin, Jack Helback, Keith Ratten, Bill Bingham, Clacker Levy, Bert Martin, the Adlam Bros, Ern Hughan, Jack Carruthers  and many more. 

Over 70 classic photos, with music, titles, photo captions and transitions.

A DVD - R Disc.

$ 30 Aud + $3 P&P (within Australia)

To order:

Brian Darby on Ph. 0419 976 557

Pay Pal accepted.

A fine collection of photos from Bert Martin's career.

The Wells and Richardson Families were heavily involved in the running of Cumberland Oval Speedway - Parramatta in the late 1940s and 50s. A nice collection of Sidecar photos.

PHOTO DVD

 Westmead Sidecar Action

Over 100 mostly unpublished PHOTOS of action from Westmead Speedway in the late '50s and early '60s.

$30 plus $3 P&P

Some photos from Ron's son Michael.

The private photo collection of top Sydney Sidecar rider of the 1940s - 50 & 60s - Ern Hughan. Page One now published for your viewing.

Graham Grainger a Sidecar rider both on road and Speedway in the 1940s & 50s.

OLB BIKE AUSTRALASIA

Magazine.

A top quality magazine for the old bike enthusiast. Edited by motorcycle guru - Jim Scaysbrook.

Click on the Old Bike logo to go to their website.

Aussie Sidecars

 An action video DVD from Kurri Kurri Speedway in 2013 - all the top riders -widescreen and full noise - runs for 30 minutes.

$ 30 + $ 3 P&P within Australia

Photos from the Hadfield Family Album.

Australia's Jim Davies with English passenger at Birmingham Speedway England - 1953.